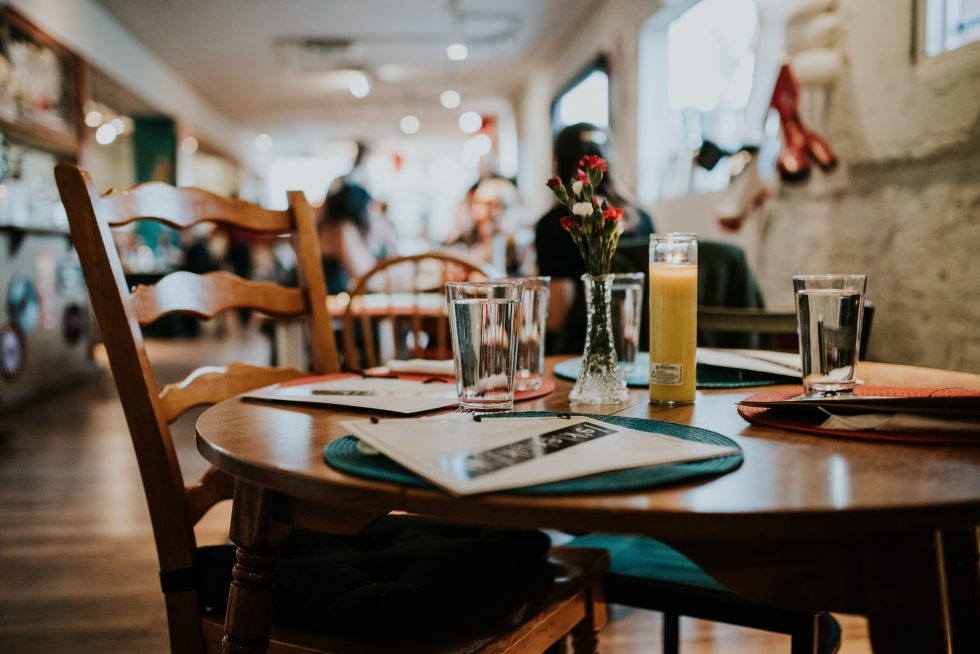 Best Restaurants in Hendersonville, Tn 2023
September 18th, 2023
With its picturesque landscapes, friendly locals, and now, an emerging culinary scene, Hendersonville, TN is becoming a food lover's paradise. Whether you're new to town or have called it home for years, dining out in this vibrant city has never been better. So, prepare your taste buds and join us as we explore some of the best restaurants Hendersonville, TN has to offer in 2023. From trendy eateries to classic Southern comfort, get ready to savor the flavors in this delightful culinary journey!
As the culinary landscape continues to evolve and expand, Hendersonville has welcomed a wave of exciting new restaurants, breathing fresh life into the dining scene. Local chefs and restaurateurs have been curating unique and innovative menus that cater to a diverse range of tastes and preferences. Whether you're a fan of international cuisine, seeking a farm-to-table experience, or simply craving some good old-fashioned comfort food, Hendersonville's restaurant scene has got you covered.
Rosie Food & Wine
Chef Andy Hayes and his wife, Chef Beth Owens, opened Rosie Food & Wine with one ideal that they had the intention of spreading – "that good food doesn't have to be stuffy, family mealtime doesn't always have to be ultra-casual, and you don't have to drive an hour just to have a special evening." With that in mind, Rosie Food & Wine was born, bringing an unpretentious, finer dining experience to Hendersonville in one swift swoop. For an amazing selection of wine & carefully crafted cocktails, an ever changing & seasonal food selection, and a welcoming yet lively environment, Rosie's is one that you can add to the rotation or check out for a special occasion.
Café Rakka
Chef Rakka's family has been a renowned cheese, butter, and yogurt making dynasty for five generations in Syria. So, when the young chef came to the US to pursue a law degree, which he eventually earned, it's no surprise that he yearned for the foods that made his family famous. From recreating recipes to let off steam after class, to opening what would become a world-renowned restaurant, to smiling jovially on "Drive-Ins, Dinners, and Dives", the linchpin in Chef Rakka's journey has been his love of food and cooking. What brings people back are the tender meats, the unique combinations of spices that yield such flavorful foods, and what customers frequently call the best takes on classic items like falafel and chicken tikka masala. Put it all together and you get a delicious meal when dining at Café Rakka!
The Rudder
Whether you are new to Hendersonville or have lived here for your whole life, everyone knows and loves Old Hickory Lake. Located at Anchor High Marina, The Rudder brings family-friendly American cuisine to the lakefront, making it the perfect place to enjoy lunch or dinner surrounded by family or friends. Expect to find handheld classics like burgers and tacos, as well as an array of seafood centric options. This place comes alive with outdoor music performance on select nights, and the breeze from the water and twinkle of stars can add a little magic to an otherwise average evening. They welcome visitors arriving by both land and lake; and they share a similar mentality that we do… "Life is good here."
Lyncoya Café
Another lakefront must-see is Lyncoya Café! This American-style restaurant is comfortable yet trendy, suitable for a casual dining experience or something a little more special. But what will keep bringing their guests back time and time again is the food. The poutine and meatloaf are the definite crowd favorites, but the menu has so much more to offer. It's a popular place with friendly faces and a bustling atmosphere but well worth the wait. Come here if you are craving homecooked classics at a restaurant quality level or something new and harder to find, like the highly sought after poutine!
BBQ
It's not a Hendersonville restaurant round up without some barbeque, right?
The Meat Sweats
If you're searching for Texas-style BBQ here in Tennessee, then this is the place for you! What originally started as a catering company and food truck and gained traction and a strong fan base throughout their travelling years, we were lucky enough to be the roots that Martin and Kelly chose to settle down to in 2018. Whether you visit their brick-and-mortar establishment or happen to catch their food truck on the run – the quality that Meat Sweats BBQ offers never faulters. What started as Martin's nostalgic need for smoked brisket, turned into something much bigger when his friends and families began raving about this little piece of Texas that had made its way to Tennessee.
Center Point Pit BBQ
This 50-year-old family run business means business when it comes to meat. What has been recognized for years by locals, was recently brought nationwide attention by Guy Fieri's "Diners, Drive-Ins, and Drives". Expect your classic pork barbeque, ribs and all the traditional sides in this hole-in-the-wall style joint that has been smoking an array of meat since 1965. The old school décor and hanging photographs of Nashville royalty eating at Center Point BBQ is just another plus!
Photo by: Sandra Seitamaa