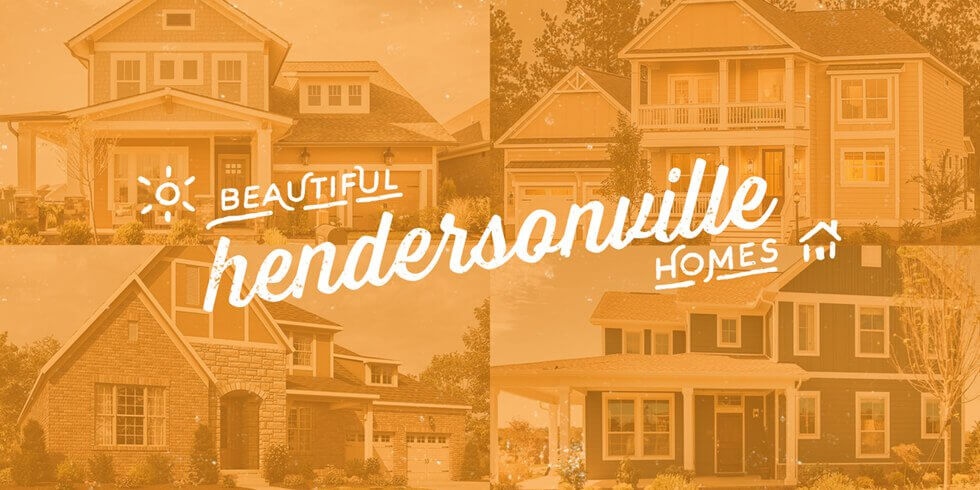 Durham Farms Builds Community Through Convenience and Connection
January 25th, 2018
Even as the growth and development of Nashville promises a shiny new landscape of modern downtown living possibilities, we find our imagination traveling lately beyond the Nashville city limits, – a short 20 minute hop away – inviting us to explore and consider the lifestyle possibilities of the new Durham Farms community in Hendersonville, Tennessee.
Durham Farms offers a relaxed small-town Tennessee lifestyle where you can feel connected to your neighbors. It's a place where the top homebuilders of Nashville emphasize authenticity and individuality, with styles that complement the neighborhood for a true sense of place.
At Durham farms, you'll live near acres of parks, open spaces, top-performing schools, shopping and more in the town Hendersonville, voted one of America's best small cities. And you're always right on the doorstep of Nashville, with an easy 15-20 minute commute into the downtown area and to all of the cultural and entertainment attractions that Music City has to offer.
Your life at Durham Farms is designed for convenience and built around connections – to family, friends, neighborhoods, healthy living, nature, fun and all that fulfills us and brings us joy. It's a natural built-in for the work-life balance that becomes possible when we put a little distance between us and the hustle and bustle of our work lives.
You'll likely discover the perfect new home for your family lifestyle needs among the variety of home models and floor plans. Each home plan has been specifically designed for the Durham Farms community by our carefully selected group of highly-rated home builders in the greater Nashville area. Those include the following well-established local companies in the area:
Lennar Homes, (From the Low $300,000's) David Weekley Homes and Drees Homes (From the Mid $300,000's) Celebration Homes. (From the High $300,000's) and Crescent Homes, (From the Mid $400,000)
From an expansive clubhouse and fitness room, to the resort-style pool and miles of quiet walking trails, Durham Farms includes a long list of lifestyle amenities. Bringing neighbors together is at the heart of Durham Farms living. At the center of it all is The Hub, a gathering spot that includes a coffee-shop-style café, perfect for getting mornings started or meeting up with friends. And Wi-Fi lets connects residents with the world or catch up their work.
One of the more unique features in the community is the sunny presence of Lifestyle Director, Lacey Edwards. She is on an everyday mission to build community by connecting residents through a variety of activities and events.
In September, she held a block party to celebrate the first completed street in Durham Farms. The theme was Mexican Fiesta in honor of Hispanic Heritage month. Residents enjoyed live music from the San Rafael Band, a Mexican dinner buffet, a margarita bar, and piñatas. In August, to celebrate National Dog Day, residents brought their furry friends to her first annual 'Barks & Brews' event.
"Think of me as a cruise director on land." she often jokes, "it's such a fun and rewarding job. The residents at Durham Farms really bring the 'front porch living' mentality to life, and you can really feel it at every event."
Approaching a new home completion and planning her October move, Judy Darnell explains what drew her and her husband to the community, " There were so many pluses about Durham Farms for us …. we wanted to downsize, we wanted a one level home, we wanted a smaller yard and we wanted an active type neighborhood where we could really get to meet and know our neighbors. It just seemed to be the answer we were looking for."
Mike and Judy will arrive just in time for the October 28th Harvest Fest activity at Durham Farms which will be open to the general public and include a petting zoo, face painters, etc.
To further explore the Durham Farms community, would like a tour of the spec homes on the property, want to learn more about the October 28th Harvest Fest activity at Durham Farms, connect with Lacey Edwards (via email at lacey@mydurhamfarms.com) for all set-up and activities information.
---
About Durham Farms:
Durham Farms offers a small-town lifestyle, with quiet, tree-lined streets, a community clubhouse and ample common areas and green space. Our community offers features and amenities like front porches, walking trails, playgrounds, neighborhood parks, and a community pool for homeowners, families and friends.
Durham Farms is just minute's away from great schools, shopping, city parks and the waterway lifestyle of Old Hickory Lake. Open since Spring of 2016, our development is situated on 472 acres in Hendersonville, Tennessee and includes 1100 residential home sites.