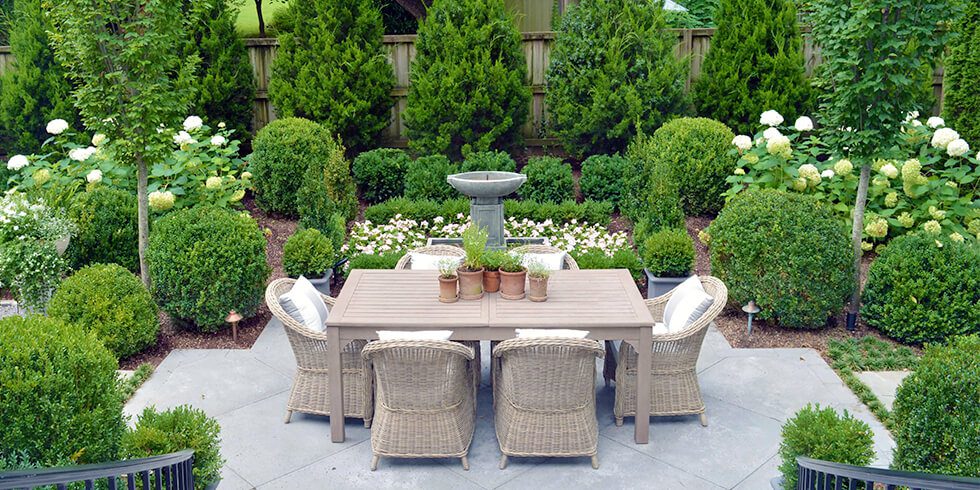 Home buyers want outdoor spaces — and they're willing to pay for them
January 30th, 2019
Original Article by Bill Lewis for The Tennesseean
Realtor Lindy Gaughan recalls delivering bad news to clients hoping to sell a home with a swimming pool in the backyard. Instead of adding value, it might make the home harder to sell.
Fast-forward a few years and the opposite is true.
"In the old days, a pool could be a detriment as well as a positive. In recent years, people are happy to pay more for a pool," said Gaughan, a member of The Gaughan Team at Re/Max Choice Properties. The agency has offices in Gallatin and other locations.
---
Outdoor features in demand
Outdoor features of all kinds, from pools to fireplaces to complete living rooms with furniture designed to stand up to the elements, are being installed in backyards everywhere, said Joe Raboine, a manager for Belgard. The company provides materials and design services.
"Outdoor living is in the top three of projects homeowners plan to do," he said.
Projects typically cost between $5,000 and $10,000, but it's possible to spend $50,000 for a project that might include a pool, an entertainment pavilion, a complete kitchen, lighting and music.
Expensive projects might include outdoor living rooms, "a room that's not in the house," said Jason Gabbard, senior landscape architect for Page Duke Landscape Architects. The Nashville-based firm has clients in the United States and internationally.
"It really feels like a living room underneath a ceiling of trees," said Gabbard.
Another trend would be familiar to anyone who grew up before the days of central air-conditioning systems.
"Sleeping porches," said Gabbard. "An older idea before HVAC systems."
Homeowners are entertaining, dining and even sleeping outdoors, "things you would normally do indoors," he said.
---
A place to connect
The popularity of outdoor living is changing the design of homes as well as backyards. In Durham Farms, the master-planned neighborhood in Hendersonville, many new homes have old-fashioned front porches that encourage residents to visit with their neighbors.
Such homes in Durham Farms, Westhaven in Franklin and the new Stephens Valley subdivision in Williamson County are example of what Gabbard calls "neo-traditional design."
For many people buying new homes, and even existing houses, nice outdoor spaces are an expectation, said Raboine.
"Everybody is so bogged down in social media and technology. This is an antidote to that," he said.
---
"They're buying these spaces with expectations of the experiences they'll have. We've become so disconnected, people desire these spaces that foster connections," said Raboine.
The trend even has a name — biophilic design, which he said can be defined as integrating nature in home and landscape designs.
"It melds the indoors and the outdoors," said Raboine.
---
From wish list to must-have
Outdoor living spaces are on the must-have list for many home buyers, said Gaughan.
"People say the kitchen and the master bedroom are important. Now the outdoor feature is key," she said.
Clients planning to sell their home usually ask whether they should add an outdoor living space. Will they get their money back?
"I used to say no, but now I say, yes you will," said Gaughan. "It's totally turned around."