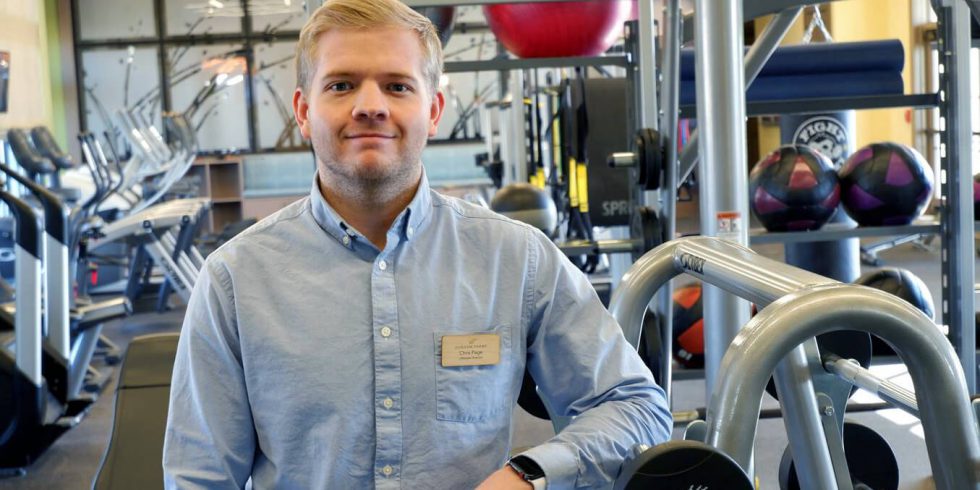 Meet Chris Page, Lifestyle Director at Durham Farms
March 6th, 2019
We are happy to welcome Christopher Page, as your new Lifestyle Director, to Durham Farms!
With experience in Community Management, Marketing and Event Planning, Chris is committed to nurturing relationships and creating a fun and active calendar for everyone to enjoy!
"As Lifestyle Director, my job is to bring the community of Durham Farms to life. I want to make each day in Durham Farms as fun for the residents as it is for me. There's something here for all. I want everyone to feel welcome and as one big family."
For the last year, Chris has been the Marketing Coordinator at LiveDaybreak, a CCMC community in Utah. He is excited to return to the South where he is closer to his hometown of Kernersville, North Carolina. Prior to Utah, Chris attended BYU-Hawaii where he earned a Bachelor's degree in International Cultural Studies.
"I'm so happy to be in the South again. Durham Farms is a refreshing reminder of the incomparable hospitality and remarkable beauty that is the South."
Chris has volunteered for All Star Drug Prevention, Big Brothers of Utah, and served as a Research Intern for One Ocean Diving (Shark and Marine Life Conservation.)
Fun fact: Chris lived in Mexico as a child, and later on in life as well, so he speaks (mostly) fluent Spanish!
In his free time, you can catch Chris hiking, running with his dog, and traveling.
Chris officially joined the team on February 4th. He can be reached at: chris@mydurhamfarms.com.