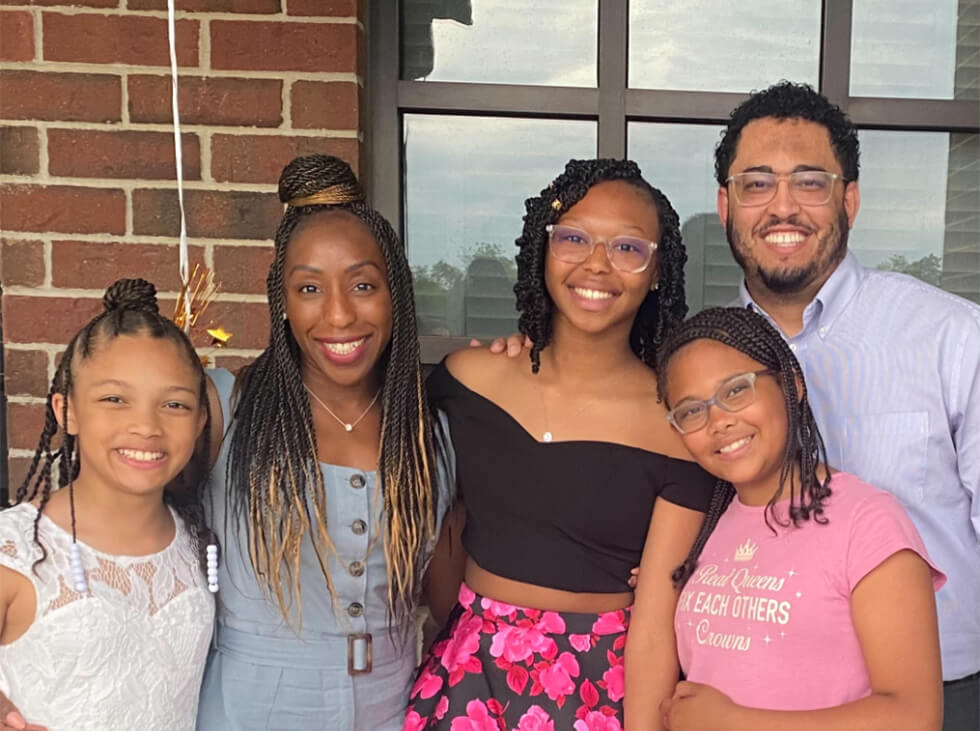 Meet your neighbors: The Johnson-Singleton Family
June 8th, 2021
Just take a look at all this cuteness! We love the people who live here. Meet The Johnson- Singleton Family — Drew, Shana, Naya, Zoie, and Arie. They are a blended family that call Durham Farms their home. Drew and both of their girls Zoie and Arie were born and raised in Nashville. Shana and Naya migrated to Kentucky due to her military career and then moved to Nashville. But they're at Durham Farms now in beautiful and friendly Hendersonville. We're so glad they chose us. Drew is a Branch Manager for a local bank and Shana currently works as an Accountant. The Johnson-Singletons love family game night and movie nights together.
The Johnson-Singleton's favorite things about Durham Farms
"Our children truly enjoy having a spacious home that accommodates our large family in addition to our welcoming community and friendly neighbors. "
What they love most about living at Durham Farms
"We fell in love with our open floor plan from the first time we laid eyes on our home and we closed the deal within the next few weeks."
Their favorite events include the lighting of the Durham Farms Christmas Tree and Bubbles & Brews event. "Our children enjoy playing outside and interacting with our neighbors. By the way Alley 8 tribe is the best alley here at Durham Farms. Alley 8 tribe shuts down our alley to host neighborly events (actively practicing social distancing guidelines) to spend intimate time with one another; we truly look out for one another. Our neighbors have made living here much more meaningful. Our alley is better than yours LOL." Drew is also involved in Durham Farms Cares and he serves as a board of director for Needlink.org. NeedLink Nashville helps people meet basic needs in times of crisis by providing short-term assistance and links to other resources. Thank you Drew for making the world a more compassionate place!
Their favorite amenity is "hands down the fitness center and pool."