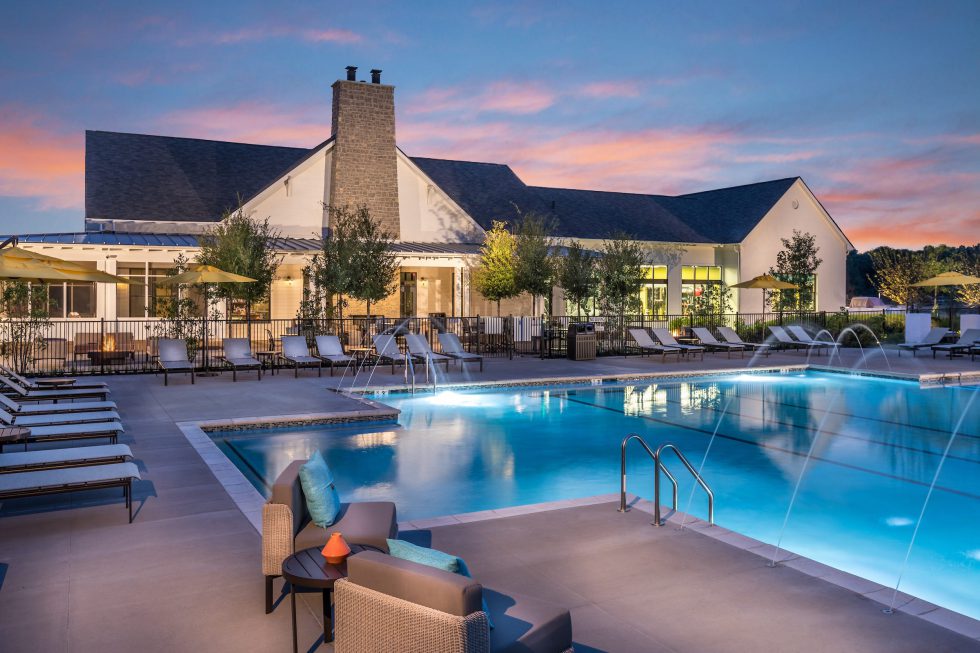 New communities in Sumner County designed to encourage fitness
August 21st, 2019
Original article by Bill Lewis for the The Tennessean >
Everybody loves granite and hardwoods, but the most popular features of many new homes are on the outside — walking and running trails, pocket parks, workout facilities, pools and golf courses.
Some of Sumner County's most popular new-home neighborhoods are designed around the goal of encouraging homeowners to turn off the TV, get off the couch and get out of the house.
Homeowners of all ages are responding enthusiastically.
"Our research shows that inviting gathering spaces for social interaction, easy access to healthy food and best-in-class fitness options are in high demand," said Suzanne Maddalon, vice president of marketing for Freehold Communities, the company developing Durham Farms in Hendersonville.
The seeds for this attitude were planted back in 1972, when Title IX was enacted and encouraged more women to become active in athletics. These days, both women and men are equally interested in fitness activities, she said.
"Durham Farms was designed with this active lifestyle in mind. We have a great lawn for picnics and events, state-of-the-art fitness center with (a) yoga-fitness studio, resort-style pool with lap lanes and the three miles of paved trails. The Farmhouse, located at the heart of the community, provides residents with healthy snacks at The HUB as well as indoor and outdoor meeting spaces, including a screened-in porch," said Maddalon.