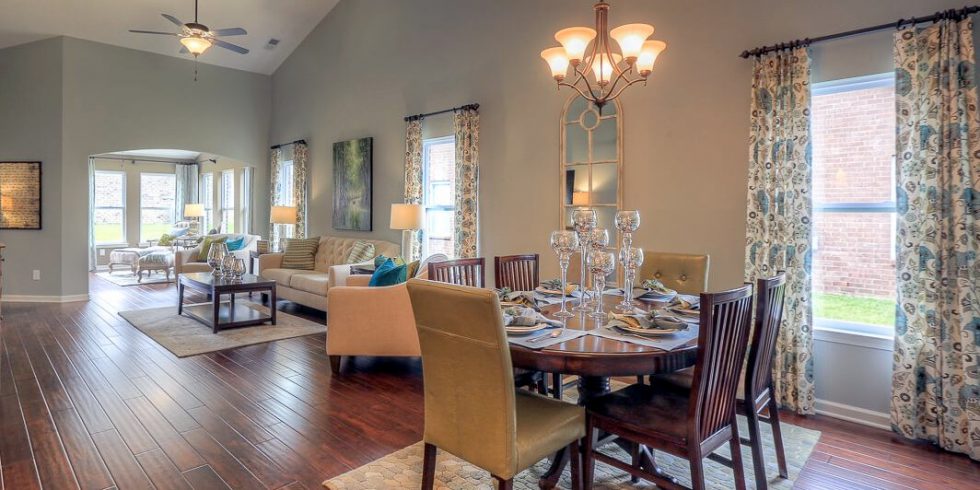 New neighborhoods appeal to homeowners in different life stages
August 13th, 2018
Original article by Bill Lewis for The Tennesseean
The suburbs are where you expect to find families with young kids while single people, younger couples and older downsizers flock to the city. But that stereotype isn't always true.
Some of Sumner County's fastest-growing neighborhoods are succeeding by reaching out to homeowners at different stages of their lives. These diverse communities are offering housing in the different styles, sizes and price ranges that appeal to families, millennials and older home buyers.
"We really want a vibrant community filled with a wide cross-section of folks and families of all ages and in different stages of their professional, family, and life experience," said Suzanne Maddalon, vice president of marketing for Freehold Communities, the developer of Durham Farms in Hendersonville.
That's happening in other neighborhoods, as well. In Gallatin's Carellton neighborhood, you'll find single-family homes large or small enough to fit the needs of any family, with sizes ranging from 1,697 to 3,621 square feet. Prices range from the mid-$300,000s to the low $400,000s.
But you'll also find homes that resemble the "tall skinny" houses that you would expect to see in urban neighborhoods where millennials gather. Goodall Homes introduced them this spring at prices that began around $275,000. The first buyers were in their 20s.
Goodall's tall skinnies are, in fact, townhomes that have been separated, with no shared wall, and turned into single-family houses. They don't need large, expensive yards, so Goodall can hold the price down.
Todd Reynolds, the company's vice president, said they appeal to buyers who have their eye on price.
Waterford Village in Hendersonville and the new Oxford Station in Gallatin are designed to appeal to a broad range of residents, said Randy Chastain, vice president of Parkside Builders.
"Down-sizers are looking for many of the same things as millennials — low-maintenance living, design options and a 'right-sized' home," he said.
Waterford Village has a playground, something families want, but it also has a pool and clubhouse that appeal to all ages as well as a dog park. Prices start in the $200,000s.
"The community was designed to be appealing across generations and lifestyles," said Tiffany Caine, Parkside's director of sales.
In Durham Farms, single-family homes range from the mid-$300,000s to the $400,000s. Goodall is building at least 60 townhomes in the neighborhood. Prices have not been announced, but townhomes typically cost less than houses with larger yards.
David Weekley Homes plans to build 34 villas in Durham Farms. They are being built in pairs with attached garages between them. Priced from the high $200,000s, the one-level villas are expected to appeal to both first-time buyers looking for affordability and downsizers moving from a larger home.
Durham Farms is a master-planned community with amenities designed to appeal to a broad range of residents, including a state-of-the-art fitness facility, resort style pool and splash pad, The Farmhouse Café, miles of walking trails, pocket parks and open spaces.
"We believe this diversity is fundamental to creating an expansive ​community," said Maddalon. "It's instructive. It adds meaning to neighborly interactions and value to the life of the neighborhood."