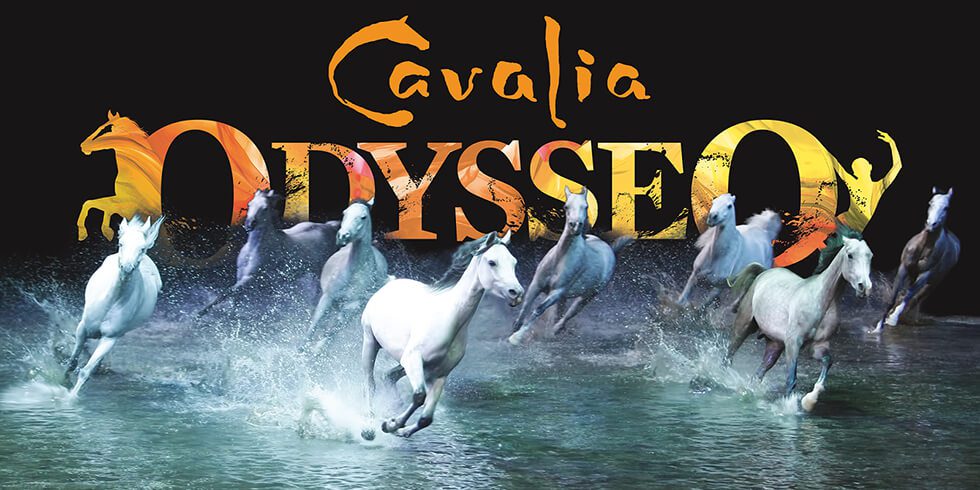 Cavalia Odysseo: Curious about the upcoming show under the big white top? We dug in to find out.
September 8th, 2017
If you've seen the billboards around town, or driven past the white big top tent structure across from Opry Mills recently, you may be wandering what the new spectacular in town is all about. We've been curious. We decided to take a look into it and check it out.
Cavalia Odysseo is a $30 million touring production​ which includes 65 gorgeous horses, along with 50 multi-talented riders, acrobats, dancers and musicians.​ ​It is the brainchild of Norman LaTourelle (co-founder of Cirque Du Soleil) and partner ​Dominique Day and they have have brought their spectacular under the white big top to the Opry Mills area in Nashville, TN (just 23 minute drive from Durham Farms) for performances that run from Wednesday August 30th through Sunday, September 10th.
​
"'Odysseo' is a show unlike any other production on the planet," says Normand Latourelle, founder, creator and artistic director of Cavalia Inc. "The beautiful, gigantic and breathtaking set, coupled with moving interactions between human and horse, are the centerpiece of this epic theatrical experience."
Even the White Big Top itself, where "Odysseo" is staged, is a wonder. Standing 125 feet tall, the structure is roughly the size of an NFL football field.​ When visitors enter, they are immediately transported into a lavish yet comfortable environment worthy of any permanent theatre.
View the Cavalia Odysseo Gallery
"We are excited to bring this wonderful spectacle to the great city of Nashville, where music, talent and creativity are celebrated," Latourelle says. "This isn't a type of show the people of Music City have seen before. Our larger-than-life production blends equestrian arts, stage arts and high-tech theatrical effects at never-before seen levels.​"
Ticket prices (starting at $39.50) and seating selections can be booked online: here , by phone at 1-866-999-8111​​ (​call center is open daily from 10​am to 10​pm​​ – Central Time)​​, or directly from the box office (located at 2750 Pennington Bend Road, Nashville, TN 37214​​)​.
​We are looking forward to this extraordinary show. Let us know if you plan to attend and we hope you'll share some of your pictures with us. ​
Learn more about Cavalia Odysseo:
cavalia.com
cavalia.com/nashville/
​The Tennessean : ​Cirque du Soleil creator brings horses, acrobats to Nashville in 'Odysseo'
​Chicago Parent : ​5 reasons you should take your kids to Odysseo by Cavalia