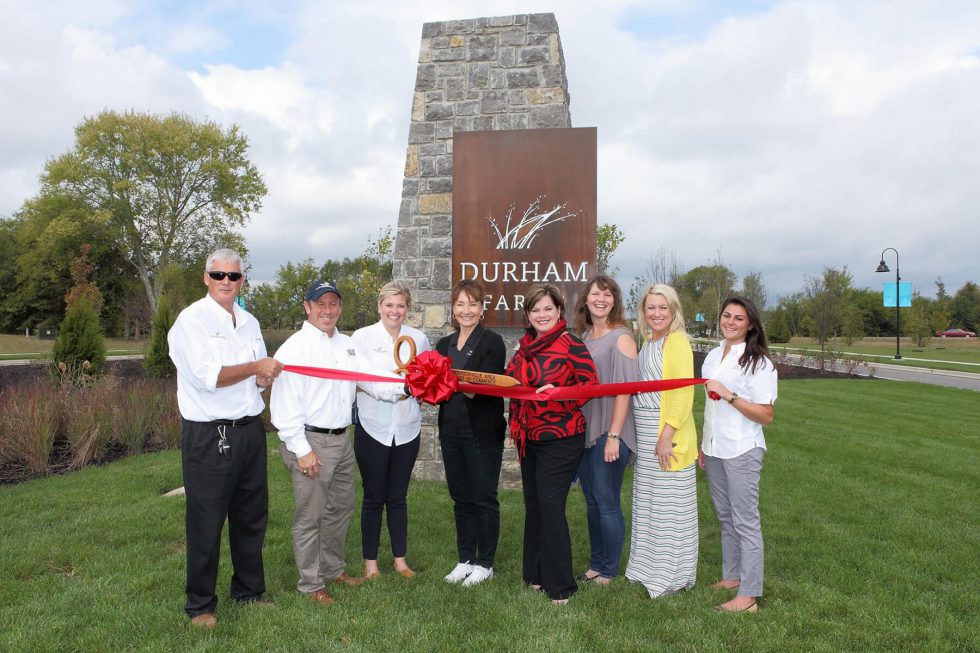 Durham Farms Turns 5!
October 18th, 2021
Can you believe it?! It seems like yesterday when we broke ground for our beautiful, front-porch friendly community in Hendersonville, Tennessee. So much has happened since we first started in 2016. We're glad so many people have called Durham Farms their home. Durham Farms has always been a special place to connect and meet new neighbors that will likely become life-long friends.  And it always will be. This is a special place to create new memories inside and out. And there are so many fabulous places and active amenities in our community to do it, including The Farmhouse, the Village Green, our on-site parks (including our dog park.) Our ongoing events throughout the years continue to add fun, celebrate holidays and seasons, and help the local community and those in need. That's our feel-good lifestyle.
The new homes provided by leading builders offer all the modern comforts combined with timeless architecture and spaciousness. We've earned some accolades along the way, including 2021's "Best Community in Sumner County" in the Sumner County Main Street Awards and named one of "America's 100 Best Places to Live" list by ideal-Living. Stay tuned in 2022 as we welcome the Lightbridge Academy preschool in Spring 2022. We want to give a big ol' thanks to all of our builder partners, the Durham Farms team, Freehold Communities, and most of all, YOU! It's always been about the people. Now with the Durham Farms 5th anniversary, we're just getting started! We can't wait to continue growing and thriving with you and create new milestones for all of us!