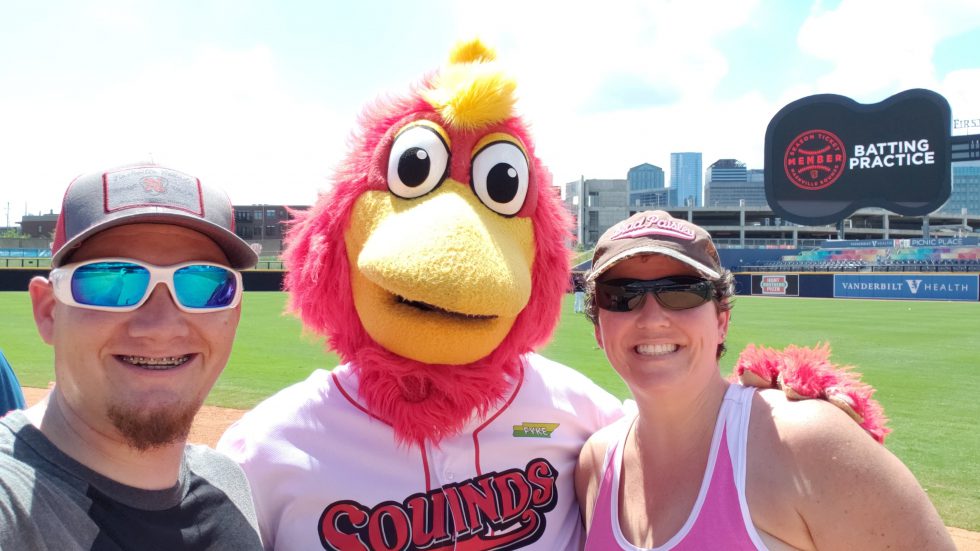 Meet Your Neighbors : Michele and Tyler Randall
May 28th, 2020
A fun-loving couple with a passion for life, Michele and Tyler talk to us about their journey to Tennessee and how Durham Farms was the perfect place to call home!
When you first meet Michele and Tyler, you are instantly drawn in by their energy, their talents, and their love. A couple that stays busy with countless hobbies and interests. They live life to the fullest and have as much fun as possible. They joined the tight knit community of Durham Farms two years ago and were instantly family.
Before planting roots in Tennessee, Michele and Tyler lived on a 30-acre cattle ranch in Texas. They loved the wide-open spaces that their ranch provided them. However, after Michele's brother and parents moved to Tennessee, they quickly followed. They house-hunted for four months before discovering Durham Farms. After doing extensive research on all the builders and floor plans, the Randall's decided to build their dream home with Lennar. They designed their home with all their hobbies in mind – a craft room for Michele, a man cave for Tyler, ample space for entertaining, front and back porches for plenty of outdoor time, and a guest room for visiting family.
Michele and Tyler's Four Favorite Things about Durham Farms:
Their favorite thing about Durham Farms is… the true sense of community. We're a group of like-minded neighbors and we all look out for each other.
Their favorite amenity is… the Farmhouse! It's the true hub for all events, a gathering space that feels like a warm and inviting home.
Their favorite clubs are… Wine Club and Durham Dudes.
Their favorite events include… Karaoke Night at the Farmhouse, Concerts in the Park, Dive-In Movies, Barks & Brews and Trivia Nights.