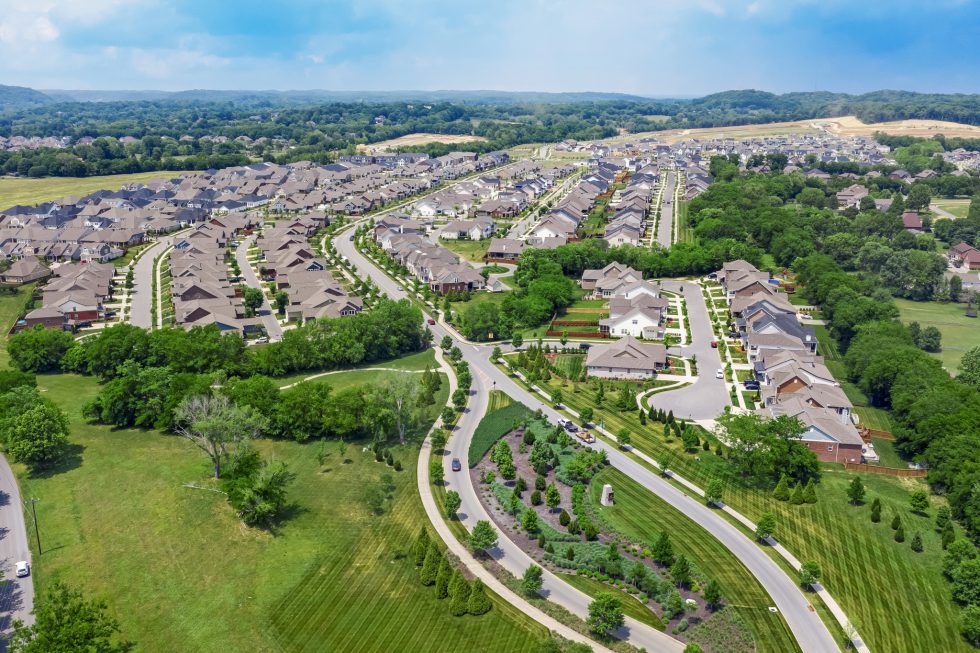 Top 5 Reasons Why Hendersonville Is For You
April 13th, 2023
When you move to Durham Farms, you'll have a lot to love, including a wonderful city to call your own. Hendersonville, TN is the ideal setting to plant down roots and experience a rewarding and meaningful life. With a small-town atmosphere, you'll feel right at home. The city was first settled way back in the 1700s. But don't let that fool you. Hendersonville definitely honors modern life with the perfect balance of history and a bright future happening right before your eyes. Check out our top 5 reasons why you're going to love Hendersonville ("the city by the lake") as much as we do at Durham Farms.
Plenty of lakeside recreation
What's better than playing outside? It's playing outside, lakeside! Hendersonville is home to Old Hickory Lake. Enjoy tranquil vistas surrounded by nature. Only a short drive from Durham Farms is Sanders Ferry Park, where you can fish on the pier, have a BBQ picnic, play an 18-hole disc gold course, play some hoops, fly your model plane, and much more. Like boating, canoeing, or kayaking? Then check out Avondale Recreation Area. This will become one of your favorite new spots if you love the water. Rockland Recreation Area is nice, too, with its wetlands, boat ramps, volleyball courts, horseshoe pit, playgrounds, and multiple picnic areas. Plus, Hendersonville has plenty of parks throughout the city and lots of recreation programs to enjoy. Staying active is easy here and an excellent complement to all the active and scenic amenities at Durham Farms.
The Hendersonville Public Library
The Hendersonville Public Library is a treasure trove of learning and great year-round events. It's such a warm, inclusive, and friendly place that's home to many things, including story time for the littles, teen programs, senior programs, and everything in between. Learn about tech, get genealogy help to fill out your family tree, take a drawing class, join the chess club or crochet/knit club, the list of fun activities is endless. They also have volunteer opportunities so you can easily give back to the community. And of course, they've got a wide selection of books covering everything under the sun! And for your convenience, they've got eBooks and audiobooks as well, which are great when you're working out or traveling. Get your Hendersonville Public Library Card online right now! You'll be glad you did.
Good schools
Ranked as one of the top school districts in all of Tennessee, Sumner County schools rule! If you want your child to receive a quality education to make them confident, college-ready, and career ready, live in Hendersonville. The district has strong leadership that includes a collaborative learning culture that welcomes diversity of ideas, mutual respect, and innovative educational solutions. The academic standards within this district are set high for its students and staff from pre-K to high school to achieve the best results. Right here at Durham Farms, our Lightbridge Academy offers dynamic and innovative daycare and learning with industry-leading programs that are super convenient for working parents.
Great music, food, and art
Hendersonville is bursting with creativity. Johnny Cash made Hendersonville his home, and the music tradition continues with the summer concert series at The Streets of Indian Lake. And the creativity goes well beyond music. Take the culinary culture here. We hope you're hungry because the food is fantastic, and the venues are plentiful. We love locally owned and operated Lyncoya Cafe.  Their Firecracker sandwich, Shrimp & Grits and House Burger are a few of our favorites!  And when you're looking for authentic Mediterranean food, look no further than award-winning Cafe Rakka. The Monthaven Arts & Cultural Center features a wide array of local and regional art and engaging programs. There are also many craft and holiday fairs to keep that inspiration going. Hendersonville has it all to spark your imagination all year long.
It's close to Nashville
Whether for work, play, or internationally acclaimed entertainment, Nashville is only a short drive away when you live at Durham Farms. You'll be near major employers, the Opry, multiple professional sports teams like the Tennessee Titans, museums, acclaimed higher education at Tennessee State University and Vanderbilt University's Peabody College, scenic delights, and so much more. Throughout the year, there are tons of festivals, events, concerts, athletic events, holiday events, and fun things to enjoy. Live in Hendersonville, and Music City is close to home and close to your heart.
Now's the time to buy a new home at Durham Farms and make life count for more in thriving Hendersonville! You can experience a small-town-inspired atmosphere and front porch-friendly lifestyle right now near big-city delights! Get it all and live it all today.