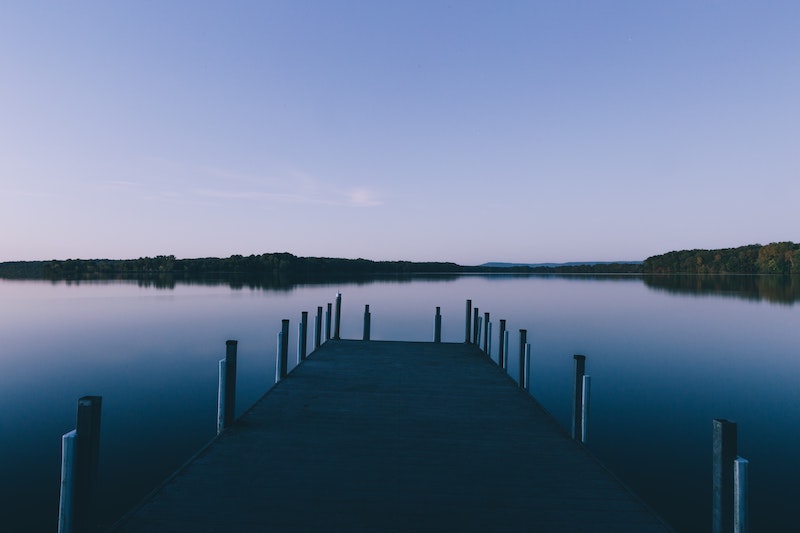 Local Attractions You Won't Want to Miss In Hendersonville
February 21st, 2020
There are plenty of details that make a community a home. When considering the purchase of a house, villa, or townhome, you want to know that you're going to love your new location and want to make it your own. Of course, you want to live in a beautiful neighborhood with lots of great community amenities, but you'll also want to explore the world around you – outside of the comfort of your own home.
When we chose Hendersonville, TN as the location of our Durham Farms community, we did so knowing that the area had so much to offer. After all, Hendersonville is a place where people come to explore the beauty of natural Tennessee, take part in local traditions, and enjoy the many unique experiences in the local community. What is there to do in Hendersonville that makes it such a great location to call home? Let's take a look.
What's So Great About Hendersonville?
Hendersonville is a growing city that's nestled in one of the most beautiful regions of Tennessee. Just a few minutes down the road from Nashville, Hendersonville has all the small-town charm homeowners desire, but with easy access to metropolitan areas. While the communities of Hendersonville have an intimate, close knit feel about them, the city itself is far from what you'd consider to be a small town. As one of the larger cities in close proximity to Nashville, Hendersonville is infused with culture, charm and everything you love about Tennessee.
Uprooting a Little Cultural Music History in Hendersonville
Dig a little and you'll find that there's lots of history hiding behind the surface in Hendersonville. For starters, the city is home to some big name country music legends – like Johnny Cash who called Hendersonville his home, along with his wife June Carter Cash, for more than thirty five years.
If you're interested in seeing where the infamous "Man In Black" spend his days, you can head over to see the House of Cash that's located on the aptly named Johnny Cash Highway. It's on this namesake highway that you'll also find the cemetery where both Johnny and June Carter Cash are laid to rest.
Cash wasn't the only popular country musician to grace Hendersonville with their presence. Taylor Swift, Conway Twitty, Roy Orbison, and Marty Stuart also had homes along the banks of Old Hickory Lake – another must see during your time in Hendersonville.
Soaking Up the Sun at Old Hickory Lake
If you love spending some time in nature, then you're not going to want to miss taking a trip (or several) to Old Hickory Lake. Hendersonville features more than 25 miles of gorgeous shoreline that outlines the lake that is one of the area's greatest attractions.
During the summer months, you'd be hard pressed to not find the lake being visited and admired by countless boaters, swimmers, anglers, kayakers, and basically anyone who loves spending time near or on the water. If you ever hear Hendersonville referred to as being the city by the lake, the expansive shoreline of Old Hickory Lake is why.
There's plenty to do and explore at Old Hickory Lake if you want to spend the day there. In addition to parks, trails, and marinas on the lake, you'll also find camping sites – perfect for when you want to escape in nature for a weekend without traveling too far from home.
Explore the Park System In Hendersonville
Old Hickory Lake isn't the only spot to explore when you want to take a break from the normally hectic pace of life and get a little better acquainted with mother nature. The city of Hendersonville is home to more than 500 acres of parks, trails, and greenways. Maybe you want to explore the greenway between the Indian Lake and Veterans Park, part of which touches upon the shoreline of Old Hickory Lake.
Those who enjoy cycling will want to try out the Warrior Bike Trail, with a mile and a half of wooded trails for mountain biking. Perfect for a day of exercise and recreation. From disc golf to lighted tennis courts, and model airplane fields, Hendersonville has something to cater to everyone in the great outdoors.
Retail Therapy in Hendersonville
There are few things better than a day of retail therapy to lift your spirits. When you live in Hendersonville, there's no reason to travel over to the next big city to have access to some great shops. In Hendersonville, you'll find all the department store favorites like Target and Homegoods, but you won't want to miss a trip to the Streets of Indian Lake for a shopping excursion.
At the Streets of Indian Lake, you'll find a collection of both chain and local merchants, along with several restaurants to add a little fuel for your shopping adventures. However, this isn't just your ordinary cluster of retail shops. The location is also the spot where you'll find not to miss events, such as the summer concert series, family movie nights, and other seasonal events. Plus, the Streets of Indian Lake is just a great place to linger and chat with friends in a wide open, outdoor space.
Gather with the Locals at a Hendersonville Festival
Who doesn't love a great festival? These events are always great for fostering a sense of community and helping you get better acquainted with your neighbors and everything your new hometown has to offer. Hendersonville features several festivals throughout the year, each highlighting everything that's great about this growing community.
There's the annual Tennessee Honey Festival that honors our little buzzing friends and the beekeepers who work so hard to keep these pollinators happy. There's also the Sumner Wine and Brew Festival, Pumpkin Festival, the Ultimate Party Festival of Lights, Sumner Fest, Freedom Fest and the Annual Christmas Parade.
It's Time to Call Hendersonville Your Home
Are you ready to make the move to a community that's wonderful to live in and explore? These are just a few of the reasons we chose Hendersonville for the location of Durham Farms, and we know you're going to love the community and these new homes as much as we do. With options that include townhomes, villas, and spacious homesites, your new home base is waiting for you. Contact Durham Farms to learn more about our communities today.