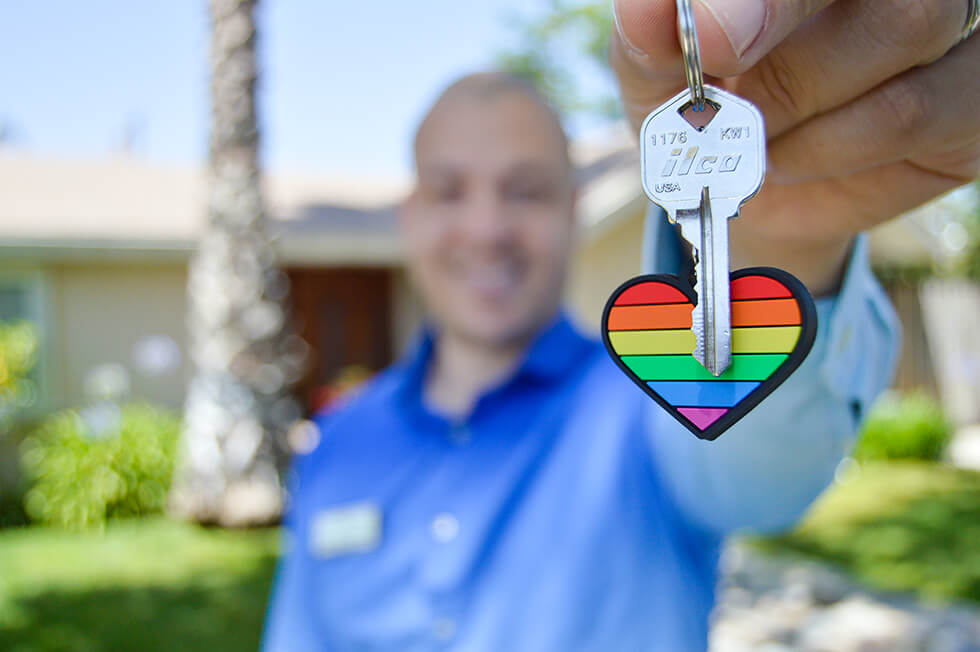 7 Reasons It's Still A Good Time To Buy A House
April 23rd, 2020
There's no one particular marker for when it's a good time to buy a house. Instead, a series of criteria must be met to determine if now is the time to seek a new abode.
Luckily, there's a significant deal of self-selection in play. You decide to buy a house, and you ascertain that your finances are up to snuff, and by that point, you're more than halfway there.
The next step is to survey the market to see whether or not the circumstances are ideal. And while there's plenty of general overviews of when to buy a house, let's focus on why now is an excellent time to buy a home, particularly at Durham Farms.
1. Interest rates are low
A good time to buy a house is when interest rates are low.
Because of the novel coronavirus, interest rates are dropping fast and continue to fall. It's difficult to predict when the rates will even out because the coronavirus is an ongoing crisis for the national and global economy. It's important to remember that, right now, the rate has reached a 30 year low.
According to Y-Charts, rates for a 30-year mortgage fell to 3.33% the week of April 2, 2021. Further drops in the rate may, ultimately, prove to be negligible as far as your monthly payments are concerned.
2. Why are holidays a good time to buy a home?
Now might not seem like a holiday. After all, you're stuck inside with your family, oh, wait, that is exactly what a holiday is like. Amid this never-ending Thanksgiving, let's run down a list of why holidays tend to be a good time to buy a home.
Less Competition: Like during the holidays, many people are choosing not to go house shopping right now. That's good news for you because the competition will be less.
Other Motivated Parties: When people aren't house shopping, that means there's less business for all the other parties that participate in the house buying process. Lenders, brokers, real estate agents, title companies, appraisers, and inspectors are all motivated to give you attention.
3. When your financial situation is optimal
If you're considering buying a house right now, then hopefully your situation is optimal. That means little to no debt, good credit, and enough money to make the 20% down payment necessary to secure a low-interest loan.
Additionally, given the significant impact of the novel coronavirus, lenders' may have less strict criteria, which expands the opportunity for more people.
4. Newly constructed homes
This is the benefit of buying a home at Durham Farms in particular.
Typically, a mortgage lender will require an inspection and an appraisal. These are especially difficult to accomplish with the current shelter in place requirements.
Because the homes at Durham Farms are freshly constructed or built on demand, the home inspection and appraisal are not required. And, for your safety and convenience, all the other aspects of home buying can be easily managed digitally.
5. The US housing market was already cautious
In the wake of the 2008 financial crisis, fewer homes were being built because labor and materials became more scarce. Due to an abundance of foreclosures, many previously occupied homes were turned into rental units either by investors or corporations that bought up homes to turn into rental units.
Additionally, lenders began to tighten restrictions by making the criteria one needs to meet to buy a home more challenging to achieve. You needed to have a better credit rating and more money to use for a down payment.
Homes are waiting for you to purchase at Durham Farms right now. Lenders may consider loosening their strict criteria in an attempt to spur economic growth as well as to take advantage of any pent up demand. After all, many millennials are currently entering the age where a home and family is of interest to them, and that's not an opportunity a bank would like to pass up.
6. Benefits of living in Tennessee
Now let's look at the benefits of living in Tennessee. If you already live here, you know what those benefits are:
Free community college for all adults
The second least expensive state to live in the US
Great schools near Durham Farms (Merrol Hyde Magnet School is one of the best in the country.)
No income tax
7. Model Home Tours and Moving Logistics
So, you're all in on buying a house, but you're concerned about the actual logistics.
Don't worry.
Durham Farms offers excellent virtual tours and all paperwork can be handled digitally.
Moving companies are still open. You can hire professionals like UHaul, and they'll wipe down your home, or you can take care of it yourself. There are also moving companies that will pack up all your things in your home and drive it to your new place, and you can manage it all remotely.
Bottom Line
If you can buy a house and you want to buy a home right now, it is a great time to do so. And Durham Farms is a great place to move to. In addition to our fabulous residences, we have excellent amenities.
Durham Farms has nearly three miles of paved trails where you can exercise or use for a leisurely walk. The trails connect you to other amenities, neighborhood parks, and Veterans Walk and Dog Park to be opened in the summer of 2020
Then there's the Farmhouse.
As you can expect from a place called Durham Farms, the Farmhouse is quite the destination. There's a space to host a party, a great veranda to hang out, and a fitness center with the latest equipment that offers both one-on-one training sessions and group workouts.
We also have a pool with a splash pad for the kiddos. The Farmhouse is also home to The Hub, which is another excellent place to hang out that features a coffee-shop-style café and free wifi.
So, if you're looking for a new home in Hendersonville, check out Durham Farms. The timing is perfect, our builders are ready to accommodate, and you're sure to love our community and amenities.